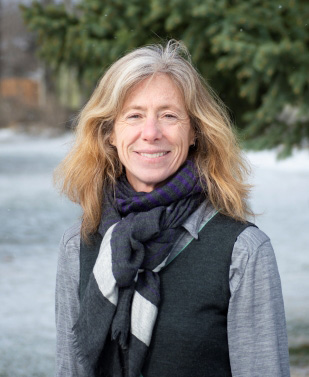 Megan Parker
Conservation Project Director
Megan Parker joined CLLC in 2021 as Conservation Project Director, where she brings skills as a conservation scientist working internationally and across the U.S.  Megan's career includes co-founding Working Dogs for Conservation, where she led research to develop training and deploying dogs to detect endangered and invasive species, illegally trafficked wildlife and non-invasively identify individual animals with zoonotic disease.  She worked on conservation projects with dogs in Africa, Asia and North, Central and South America. 
She conducted doctorate research in the Okavango Delta of Botswana on behavioral ecology and chemistry of African wild dogs, where she developed a respect and love for working on conservation issues in Africa. She assisted in the reintroduction of wolves to Idaho, and worked for a non-profit caretaking a pack of wolves, which reside on Nez Perce lands in Idaho.  She worked for the Peregrine Fund on falcons in Tikal National Park in Guatemala, where she learned to climb tall trees and appreciate tropical forests. All of this conservation work led to the realization that wildlife and livelihoods are threatened most by climate change and human development, so she is thrilled to work with a team that offers solutions and mitigation for development that benefit people and wildlife.
Megan grew up in Montana and has not lost the love instilled in her from infancy for the rivers, lakes, mountains and trails of the West. She continues to encourage all this in her son, who fishes, hunts and loves the backcountry as well. She spends her thinking and free time in the hills with her bike, her skis, her dogs and friends, or in the kitchen making food. She serves on the board of The Roxy theater in Missoula and in the community to support art and disrupted and displaced families.
Education
Ph.D. in Fish and Wildlife Biology, University of Montana
M.S. in Raptor Ecology, Boise State University
B.S. in Middlebury College