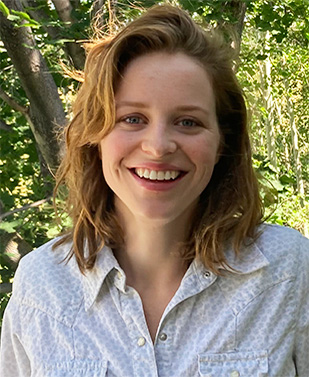 Katherine Somerby
Communications & Development Coordinator
As the Communications and Development Coordinator, Katherine brings an eagerness for connectivity conservation and wildlife protection. Providing broad support to CLLC's Communications and Development departments, Katherine concentrates on digital marketing, writing, facilitating donor fundraising, and supporting public and private grant development.
Prior to The Center, Katherine attended the University of St Andrews in Scotland and finished her undergraduate film degree at Montana State University in Bozeman, MT. Setting roots in the local and greater Montana community, Katherine worked as a fellow for the Montana Democratic Party. Katherine applied her degree as a Production Assistant and Researcher at VisionHawk Films, an international production company focusing on wildlife documentaries and science-inspired narratives. Katherine deeply respects nature and its inhabitants and even worked as a Howler Monkey Rehabilitator in Costa Rica.
When away from her desk, Katherine can be found skiing, writing, attempting guitar, listening to live music, and dancing.