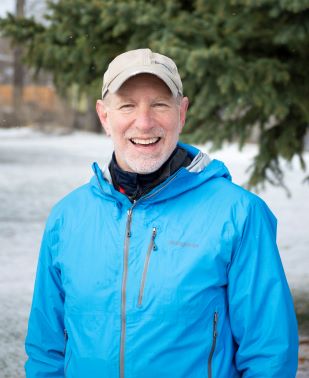 Gary Tabor
President
As Founder and President, Gary guides the Center with a vision grounded in science and practice, drawing upon more than 30 years of experience working on behalf of large-scale conservation efforts in Africa, South America, Australia, and Canada, and 12 years within the U.S. environmental philanthropic community. 
Gary's conservation achievements include the establishment of Kibale National Park in Uganda; establishment of the World Bank's Mgahinga/Bwindi/Impenetrable Mountain Gorilla Conservation Trust; co-founding the Yellowstone to Yukon Conservation Initiative; pioneering the field of Conservation Medicine; co-founding Patagonia Company's Freedom to Roam wildlife corridor campaign; and co-founding the Network for Landscape Conservation.
Gary has three academic affiliations as Senior Conservation Fellow at the University of Montana, as Board of Advisor for the Global Health Initiative at the University of Wisconsin, and as Adjunct Associate Professor, Division of Biological Sciences at the University of Queensland, Australia. Gary is a recipient of the Australian American Fulbright Professional Scholar award in Climate Change and was also awarded a Henry Luce Scholar.  Gary also serves as Chair of IUCN World Commission on Protected Areas' Connectivity Conservation Specialist Group.
Gary enjoys skiing, swimming, and spending time with his family in his very limited spare time.
Education
V.M.D. in Wildlife Veterinary Medicine, University of Pennsylvania
M.S. in Conservation Biology, Yale University
B.S. in Ecology, Cornell University